Recommended Tours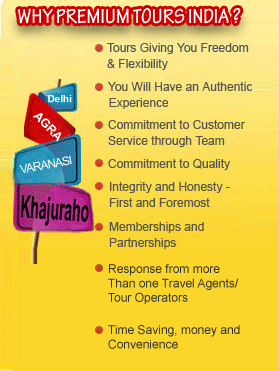 You Are Here >> Premium Tours India >>Adventure Tours >> Manali Treking Tour
Manali Treking Tour
Durations : 17 Days / 16 Nights
Destinations covered : Delhi - Pinjore - Manali - Chikka - Marhi - Deo Tibba - Manali -Prini - Chandigrah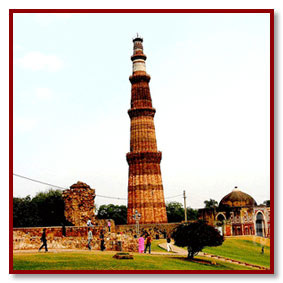 Day 01 : Arrive Delhi
On your arrival you will be hailed by your travel manager in a typical Indian style. Board on your deluxe bus. You will be escorted to your pre-booked hotel. During your drive to your preferred hotel, each of you will be given the "trip book". This book is enriched with detailed information and useful guidelines and day to day tips. Arrive and check in at hotel.
Day 02 : Delhi - Pinjore
After breakfast move out with your travel manager. To reach Pinjore, you would need to leave Delhi via Sonepat Bypass. During this scenic journey your tour manager will introduce this wonderful tour routes to you. You will be also introduced to your group members. Arrive Pinjore and check in at your hotel. Evening is free for your personal activities. Visit famous Pinjore Garden. Overnights at Pinjore.
Day 03 : Pinjore to Pinjore to Manali
Early morning, enjoy a short jeep drive to Pinjore to Manali. Check in at your pre-booked hotel. Relax and get acclimatized with the environment. Treat yourself with the tasty food at your hotel. Day is free for individual activities. Overnight at hotel.
Day 04 : Manali
Manali is a place of breath taking natural beauty. It is situated over a place of 2050 mts. Let us take you to a fairytale journey of this wonderful land. Fields of wild flowers, small picturesque hamlets and fruit laden orchards- your journey of this paradise will include Handimba Tample, Vashisth (3 km), Monasteries, Solang Valley, The Rohtang Pass etc.
After a full day sightseeing tour return to your hotel, where a hot and steamy dinner is waiting for you. Have your diner at hotel's in house restaurant. Nightstay.

Day 05 : Manali
Enjoy a relaxed morning and pamper yourself with a yummy breakfast. Day is free for the individual recreation. You can take stroll to he picturesque lanes of the city. Wonder through the local market and do some best bargains for you. Try some new local delicacies. Afternoon you will meet your trekking crew. Tomorrow you will start your trekking trip. Overnight stay.
Day 06 : Trek Manali to Sethan
Morning after breakfast you will move out with your trekking mates for an easy delightful walk of about 4-5 hours to Sethan (3000 mts). At the end of the zigzag route, Sethan village is located at the rear end of the pine forest. On arrival occupy your camps. Camp is situated outside the village. Have your lunch. Post lunch you will visit the adjacent beautiful village and enrich your knowledge by experiencing their culture and traditions. Evening enjoy bonfire at camp site. Over night at camp.
Day 07 : Sethan to Chikka
Morning after having heaving breakfast you with your trekking guide will trek for 10 km to Chikka (3,000 m). Today you will trek through the thick silver oak trees and cross two rivers. During your trekking voyage you will see a wide world of highland flora, birds, beautiful meadows, water falls and avian world. Reach at the nice camping site and over night camp.
Day 08 : Trek to Marhi
During your trekking today you will cross a river. On the other side of the Valley you will enjoy a beautiful view of Deo Tibba, Indrasan and Inderkilla, Hanuman tibba (5930 mts) and group of mountain peaks. Arrive at Marhi. Overnight stay.
Day 09 : Trek to Deo Tibba base camp
Morning you will trek form Marhi (3300 mts) to Deo Tibba base camp (4020 metres). After 5 hrs of trekking you will reach at your destined place. Relish the beautiful nocturnal view of Deo Tibba. Overnight at camp.
Day 10 : Deo Tibba base camp
Relax today at Deo Tibba. Deo Tibba is also popularly known as Indralika. Reach Deo Tibba base camp. The goal of our trekking today is to reach at an elevation of 4020 metres. For the former Tibetans, this place has served as a base camp for Manali. Even today this 2953 metres highland is doing the same for the daredevil trekkers. Overnight stay.
Day 11 : Deo Tibba to Manali
Morning after breakfast, begin your return trek to Manali. Now you will enjoy an alternate route and reach Manali by night. On arrival, check in at your hotel. Overnight stay.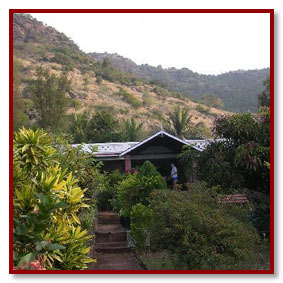 Day 12 : Manali
Move out with your Travel guide to a half day excursion of Manali. See places near Manali main city. Return and enjoy an overnight stay at your hotel.
Day 13 : Prini and Manali
Today you will descend to little-known alternate route to Prini. Reach and relax for a while. Have your lunch. Post lunch get down to road side and drive back to Manali. Overnight stay.
Day 14 : Manali
Free day in Manali. You can enjoy your day the way you wish, today. Overnight at Manali.
Day 15 : Manali - Chandigarh
After early morning breakfast, you will start for Chandigarh with your travel manger by surface. The total distance between Manali to Chandigarh is 320 km. It takes almost 8-9 hrs to reach there. Reach there by lunch. Check in at your hotel and have your late lunch. Evening, enjoy a half day city tour with your travel personal. Overnight stay.
Day 16 : Chandigarh - Delhi
Early morning after breakfast you will be transferred to railway station where you will board on Shatabdi Express for Delhi. Arrive at Delhi and check in at your hotel. Second half of the day is free for your individual activities. Overnight stay.
Day 17 : Departure
Morning after early breakfast you will be escorted by your travel manager to airport. Catch an early morning flight for your onward destination.
---
Contact Our Travel Expert - Get Free Suggestions on your India Tour