Recommended Tours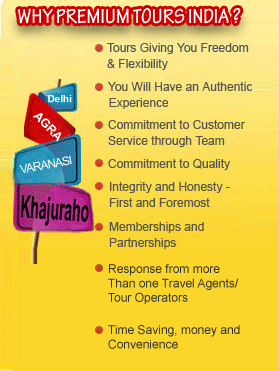 You Are Here >> Premium Tours India >> Must Visit Attractions >> Khajuraho Temple
Khajuraho Temple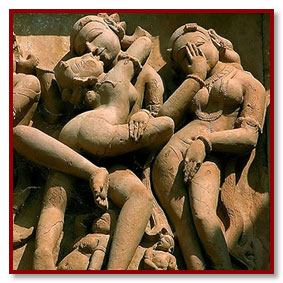 Khajuraho is a small village located in Chhatarpur district in the state of Madhya Pradesh. Khajuraho attracts a large number of tourists from all over the world with its architecturally beautiful temple complex. The Group of Khajuraho Temples has been declared as a UNESCO World Heritage Site in 1986. The temple complex is also considered to as one of the seven wonders of India. It attracts tourists from different parts of the world with its marvelous architecture.

The temples of Khajuraho have been divided in to three groups - Western Group of Temples, Eastern Group of Temples and Southern Group of Temples. Kandariya Mahadeo, Chaunsath Yogini, Chitragupta Temple, Lakshmana Temple, Matangeshwara Temple, etc are worth visit temples in western group. Parshavanath Temple, Adinath Temple, Vamana Temple, Ghantai Temple, Javari Temple, etc are popular temples in eastern group. Duladeo Temple and Chaturbhuja Temple are famous temples in Southern Group.

The temples are architecturally beautiful and depict the finest examples of Chandela art at its height. The temple complex attracts tourists with intricately carved sculptures on the wall of temples. Many of temples outside walls have erotic sculptures depicting love making scenes and erotic & sensuous poses of couples. Exquisite and erotic sculptures are the highlights of the temple complex.

Best Time To Visit Khajuraho Temple : -

Khajuraho is located in Madhya Pradesh and part of central India tours. Khajuraho is well known for its world heritage temples of God's & goddess's. It is one of the most recommended sights to visit. So if you you are planning to visit khajuraho then September to March is best preferred time. Rest of the time is off season when weather is too hot & not recommended to visit khajuraho. But during this time one of the benfit is that you would get every hotel accommodation at discounted prices.
Contact Our Travel Expert - Get Free Suggestions on your India Tour